With security being such an overlooked part of so many businesses, it's important to know how it can affect your business. Whether it is ensuring your valuable stock is safe or making sure your clients' vehicles are kept secure.
We were lucky enough to win a bid for a full stack of our services for a London car garage, and CCTV was one of the key components to this project.
Here is what we had to deliver:
Structured network cabling

Network design

New computers

Phone system

Broadband service

CCTV with TVs (with live TV monitoring)

Wi-Fi

Radio and PA system



Basically, everything we do and more!

The timing was a critical component of this project, as the site was being refurbished so our engineers had to liaise with other tradesmen to ensure work would be completed in the right order, to the right specification, and right time, with nothing left out.
We started off by providing a free survey and ensured we had the right number of cameras to make sure the building and its contents were fully secured.
One of the main challenges was the large open space of the interior and finding the best way to secure our cameras. Our engineers decided to run a cable tray along the whole of the inside of the workshop. We can have all of our cables along the route of the tray and fit cameras, speakers and wireless access points where necessary.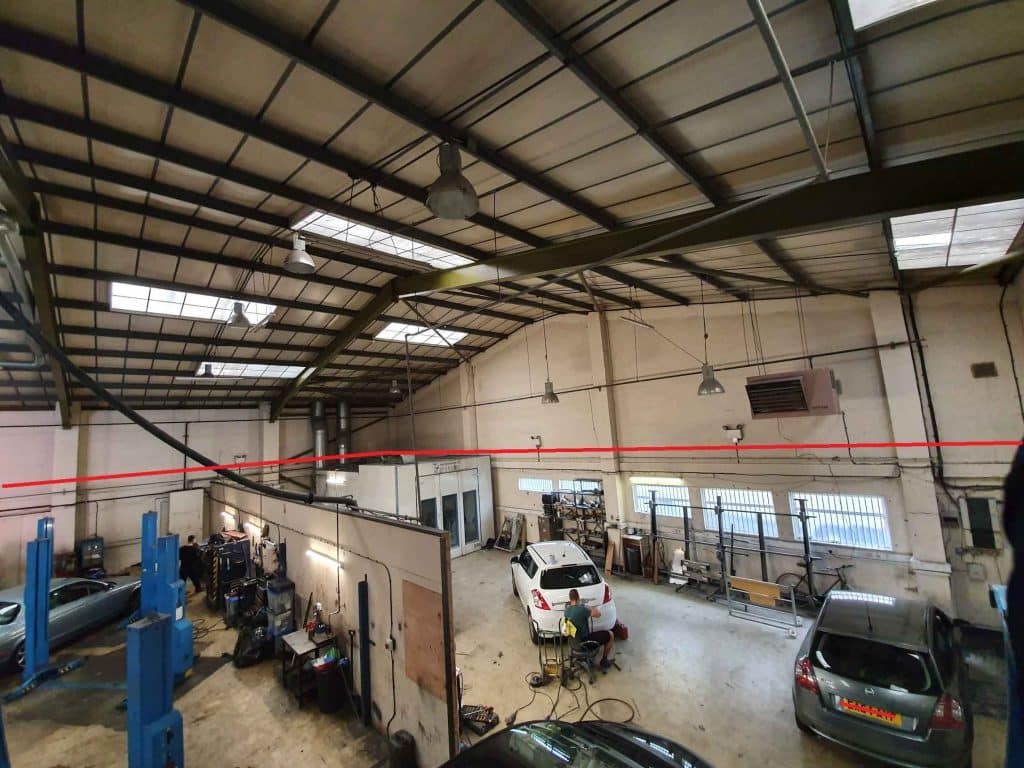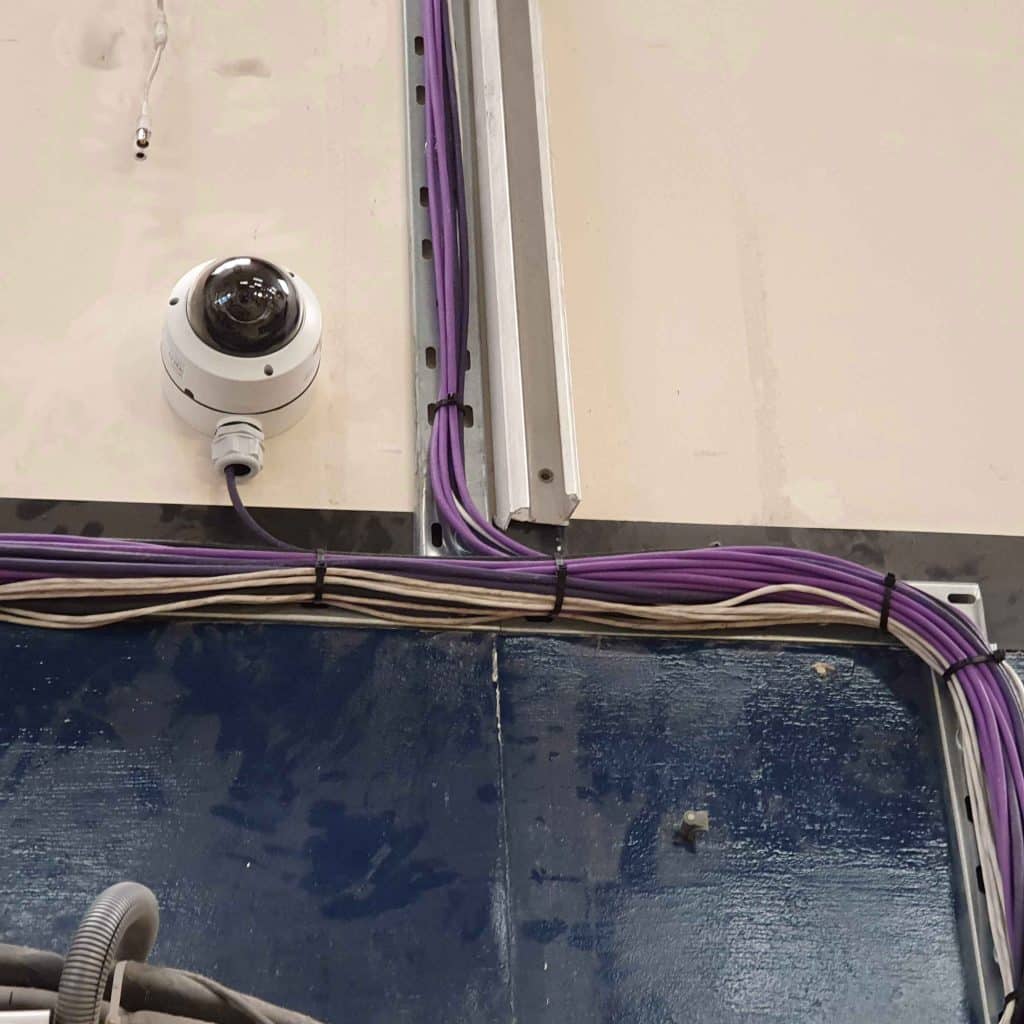 One of our greatest strengths is to be able to work with so many different types of technology which ultimately leads to a smoother and cost-effective solution for our clients.
The following image shows 3 completely different technologies. CCTV, speaker and a wireless access point. Our engineers install the structured cabling for all services at the same time which saves the client time and money.
Before
After
We love Hikvision, Hikvision is a proven brand you can rely on to supply high-quality CCTV products. Hikvision is innovative and leading-edge when it comes to video surveillance, which is why they are our go-to choice for all of our CCTV needs.
To see how we can help you with anything CCTV related contact us on 0208 952 2495