In Harvard's Business Review (HBR), Michael Mankins wrote, "great companies obsess over productivity, not efficiency". Embracing new collaboration tools and productivity apps can help your business be more organised. With the appropriate software applications and tools, you can accomplish your goals effectively. There are many applications available such as timers, to-do lists, and calendars, but to make your life easier we have compiled a list of apps that we know can be beneficial to you and your business.
For Getting Things Done
Trello (App Store, Google Play, Web, Microsoft – Free)
A project management app that helps you to manage projects and tasks. It uses the Kanban methodology to achieve high production levels while having flexibility and can help you manage budget plans, performance reviews, monthly goals, and accounting. Creating customizable boards, lists, and cards that can be arranged into different columns and can be transferred to the next column once completed is the main feature of this app.
Flipd: Focus & Productivity (App Store, Google Play – Free)
A distraction-free focus, productivity, and mindfulness app by tracking your productive minutes. It can be useful for businesses as it can track employee engagement and motivate employees with incentives. There are different mindful moments in which you can set goals and track daily statistics, it includes, working from home, writing, reading, studying, sleep, and much more.
Asana (App Store, Google Play, Web – Free)
Asana is a mobile project management application that allows you to keep track of all your work projects from anywhere. Wherever you are, Asana can quickly update you on your and co-worker tasks. Use it to add a task for to-dos, reminders, ideas, and requests, create projects to organise your tasks in lists or boards complete with due dates, assignees, followers, details, and files, and comment on tasks to clarify instructions or ask questions.
For Building Habits
Productive (App Store, Google Play – Free)
A tool that helps you build a positive and life-changing routine and habits. The app allows you to plan and schedule habits, set reminders, and help you stay on track. If you are keen to manage your goals while motivating yourself to achieve new heights, then Productive will be a suitable choice.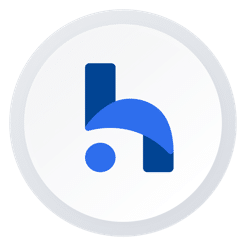 Habitify: Habit Tracker (App Store, Google Play, Web – Free)
A habit tracker app that helps you to form habits by motivating and rewarding you with streaks. Habitify has many measures that allow you to track your habits in more detail and there are various benefits in terms of the progress area. It enables you to group habits by time or categories, provides your analytical charts to help you understand yourself better and precisely track your habits.
Streaks (App Store – £4.99)
An app that provides a straightforward and simple way to track your progress on habit building. It is based around the philosophy of creating positive changes by continuously doing the right things. Streaks allows you to track up to twelve tasks each day and set reminders to keep you motivated.
We hope you found our list of productivity apps beneficial, and that it could help you and your business to be more productive and build good habits. Many tasks come along with managing and being a part of a business, thus it is important to stay organized and be focused. With the technology that we have available, we can utilize these apps to help accomplish tasks within time.